Balducci's Meat and Seafood
Post Rd E and Mills St
7:00 AM
-
10:00 PM
7:00 AM
-
10:00 PM
7:00 AM
-
10:00 PM
7:00 AM
-
10:00 PM
7:00 AM
-
10:00 PM
7:00 AM
-
10:00 PM
7:00 AM
-
10:00 PM
Prime Cuts & Seafood Selections
Fresh seafood, available for you
Only the best restaurant-quality seafood will suffice to stock our seafood case. Find all your fresh seafood needs at your local Balduccis!
Shop Now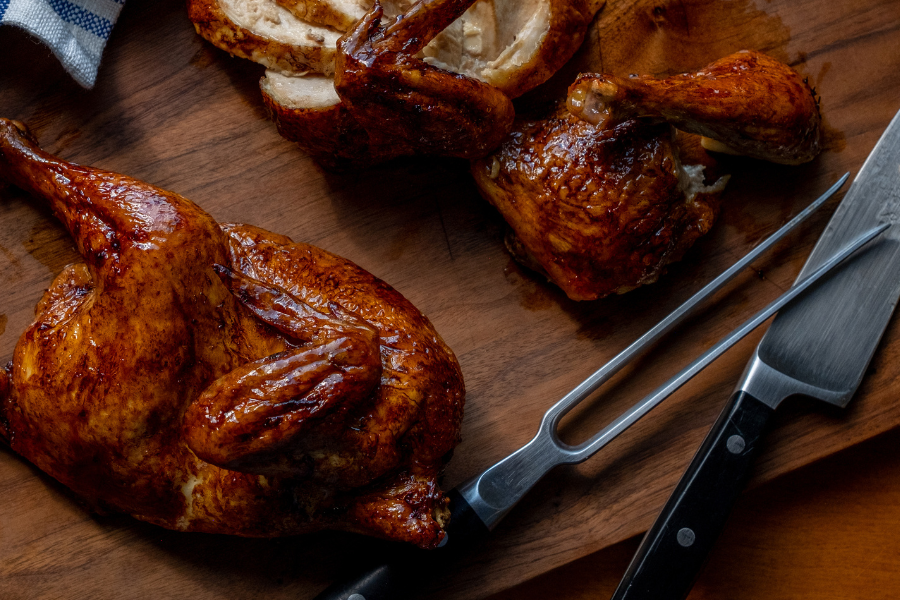 Shop organic meat and seafood.
Taste the difference. Enjoy high-quality, delicious, organic, responsibly-sourced meat and seafood sourced from pasture to ocean floor to our store for pickup or your door for delivery. Visit our meat and seafood department to explore our wide selection.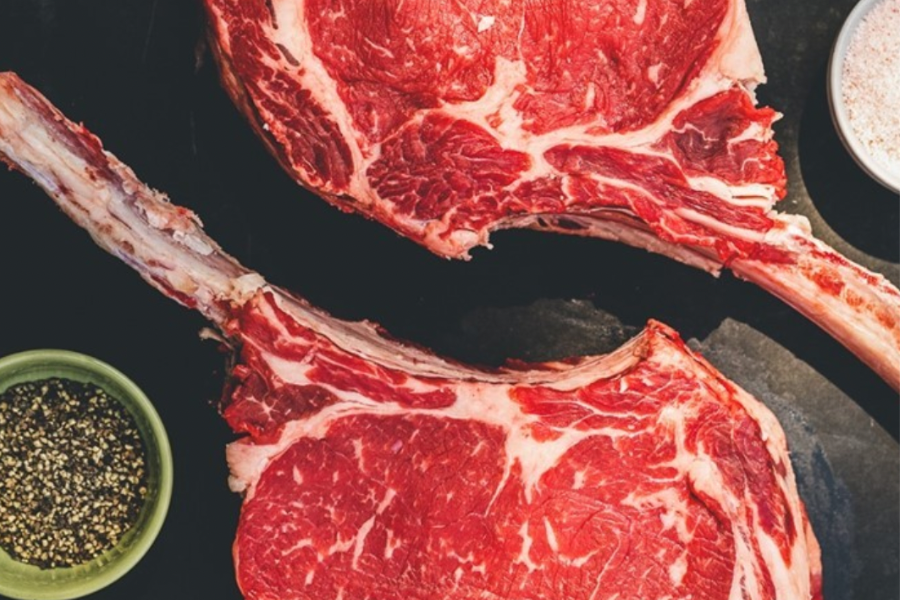 Grill-ready delicious fresh meat and seafood
Grilling? Just add sizzle! Explore our wide variety of fresh meat and seafood, from brisket to burgers and seafood to plant-based options.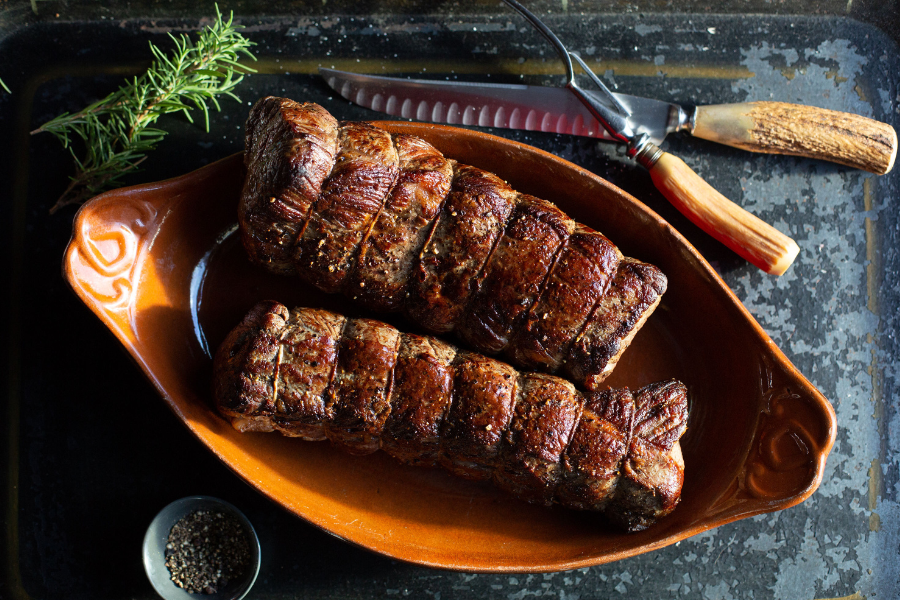 Meet your local butcher.
Savor fresh meats cut and trimmed daily by our expert butchers here in our Balduccis meat department. Shop fresh meat online or in-store and enjoy freshness you can taste. Need a custom cut or grind? Just ask.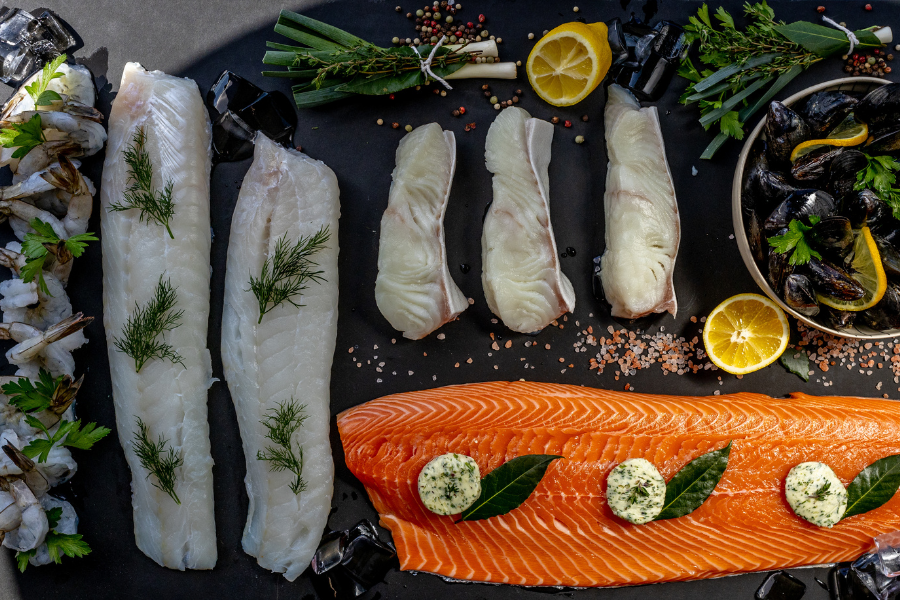 Taste the difference: Balduccis fresh meat & seafood.
Visit your Balduccis meat and seafood department for high-quality selections for any occasion. Enjoy freshness & quality you can taste, from delectably marbled, hand-cut beef to succulent salmon.
Frequently Asked Questions
about Balducci's Westport
Departments at Balducci's Post Rd E and Mills St
Scroll horizontally to switch between departments
About Balducci's Meat and Seafood Post Rd E and Mills St
At Balducci's, we're perfecting the art of fresh. Our meats are fresh-cut and trimmed daily by our expert in-store butchers, and our fresh seafood is the catch of the day. Come by and visit our meat and seafood department inside your neighborhood Balducci's store located at 1385 Post Rd E for a broad selection of grass-fed, organic meat and plant-based favorites! Reel in locally caught or farmed seafood, including our
Responsible Choice
high-quality, sustainable, traceable seafood from responsible sources. Our talented in-store experts will even take special orders. Just call ahead! We meet or exceed national standards to ensure your satisfaction. From marbled cuts of beef to fresh mountain trout—and everything in-between—shop in-store or online today for delivery or convenient curbside pickup.
Hours
Day of the Week
Hours
Monday

7:00 AM

-

10:00 PM

Tuesday

7:00 AM

-

10:00 PM

Wednesday

7:00 AM

-

10:00 PM

Thursday

7:00 AM

-

10:00 PM

Friday

7:00 AM

-

10:00 PM

Saturday

7:00 AM

-

10:00 PM

Sunday

7:00 AM

-

10:00 PM
Day of the Week
Hours
Mon

7:00 AM

-

10:00 PM

Tue

7:00 AM

-

10:00 PM

Wed

7:00 AM

-

10:00 PM

Thu

7:00 AM

-

10:00 PM

Fri

7:00 AM

-

10:00 PM

Sat

7:00 AM

-

10:00 PM

Sun

7:00 AM

-

10:00 PM
Grocery Hours
Day of the Week
Hours
Monday

7:00 AM

-

10:00 PM

Tuesday

7:00 AM

-

10:00 PM

Wednesday

7:00 AM

-

10:00 PM

Thursday

7:00 AM

-

10:00 PM

Friday

7:00 AM

-

10:00 PM

Saturday

7:00 AM

-

10:00 PM

Sunday

7:00 AM

-

10:00 PM
Day of the Week
Hours
Mon

7:00 AM

-

10:00 PM

Tue

7:00 AM

-

10:00 PM

Wed

7:00 AM

-

10:00 PM

Thu

7:00 AM

-

10:00 PM

Fri

7:00 AM

-

10:00 PM

Sat

7:00 AM

-

10:00 PM

Sun

7:00 AM

-

10:00 PM
Visit Grocery Page