Balducci's Produce
Old Georgetown Rd and Democracy Blvd
7:00 AM
-
10:00 PM
7:00 AM
-
10:00 PM
7:00 AM
-
10:00 PM
7:00 AM
-
10:00 PM
7:00 AM
-
10:00 PM
7:00 AM
-
10:00 PM
7:00 AM
-
10:00 PM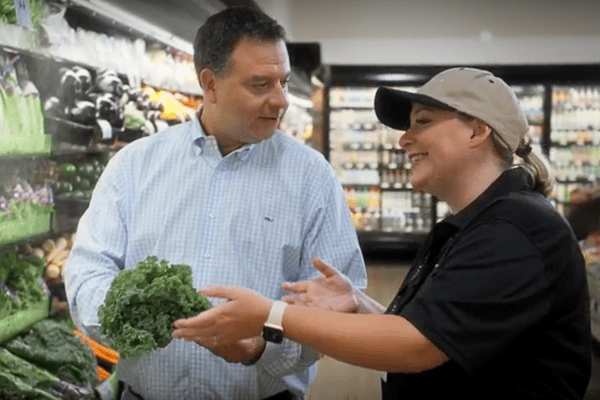 Produce Hours
Day of the Week
Hours
Monday

7:00 AM

-

10:00 PM

Tuesday

7:00 AM

-

10:00 PM

Wednesday

7:00 AM

-

10:00 PM

Thursday

7:00 AM

-

10:00 PM

Friday

7:00 AM

-

10:00 PM

Saturday

7:00 AM

-

10:00 PM

Sunday

7:00 AM

-

10:00 PM
Day of the Week
Hours
Mon

7:00 AM

-

10:00 PM

Tue

7:00 AM

-

10:00 PM

Wed

7:00 AM

-

10:00 PM

Thu

7:00 AM

-

10:00 PM

Fri

7:00 AM

-

10:00 PM

Sat

7:00 AM

-

10:00 PM

Sun

7:00 AM

-

10:00 PM
Grocery Hours
Day of the Week
Hours
Monday

7:00 AM

-

10:00 PM

Tuesday

7:00 AM

-

10:00 PM

Wednesday

7:00 AM

-

10:00 PM

Thursday

7:00 AM

-

10:00 PM

Friday

7:00 AM

-

10:00 PM

Saturday

7:00 AM

-

10:00 PM

Sunday

7:00 AM

-

10:00 PM
Day of the Week
Hours
Mon

7:00 AM

-

10:00 PM

Tue

7:00 AM

-

10:00 PM

Wed

7:00 AM

-

10:00 PM

Thu

7:00 AM

-

10:00 PM

Fri

7:00 AM

-

10:00 PM

Sat

7:00 AM

-

10:00 PM

Sun

7:00 AM

-

10:00 PM
Visit Grocery Page
Fresh Fruits & Vegetables Everyday!
Frequently Asked Questions
about Balducci's Bethesda
About Balducci's Produce Old Georgetown Rd and Democracy Blvd
At Balducci's, we're perfecting the art of fresh. Our produce pros work with trusted, top-quality growers so your hand-picked fruits and vegetables are harvested at the peak of flavor and handled with care from farm to you. Come by and visit our fresh produce department inside your neighborhood Balducci's store located at 10323 Old Georgetown Rd for many types of fruits and vegetables, including organic options, in-season and stocked fresh! Pick up fresh-cut colorful farm fresh produce, prepared daily in our store and bursting with flavor. Our talented in-store produce pros will even craft a fresh produce tray for you based on your needs. Just call ahead! We meet or beat national standards, so you get fresh produce that's the cream of the crop. From apples to zucchini—berries, oranges, grapes, avocados, broccoli, cauliflower, potatoes—and everything in-between, shop in-store or online today for delivery or for convenient curbside pickup.